Cotton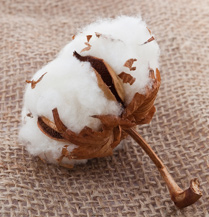 The KN Group is one of the leading exporters of Raw Cotton from India. The Group maintains a loyal customer base by having a strong and long-term relationship with the suppliers and buyers, who are the key drivers for business growth. With its wide network, it conducts business in all major cotton producing areas of India such as Gujarat, Maharashtra, Karnataka, Andhra Pradesh, Madhya Pradesh and Punjab. The Group mainly exports cotton to countries like China, Vietnam, Indonesia, Pakistan, Thailand, Taiwan, Bangladesh & other importing countries.
The KN Group offers a wide range of quality products such as Shankar 6, MCU5, Mech1, J34 and many more to cater to the needs of its global buyers. Apart from Indian cotton, it also engages in exporting African and Brazilian cotton. With a committed team, the Group handles the entire stage of cotton exportation, right from sourcing of the cotton to delivering the ready material to the final destination of the buyer.
To ensure world-class quality, the KN Group has a team of its own experienced quality classers who follow a strict 2-tier quality testing. In the first stage, the Group's own quality classers pass the cotton at the ginning factories. For the final stage, independent international surveyors are appointed at the port to check the quality of the material at the port warehouse. All the testing takes place at the HVI Lab to guarantee superior quality standards.
Specifications of Indian cotton that KN Group offers:
| TYPES | LENGTH | MIC | STRENGTH (GPT) | MAIN GROWTH AREAS |
| --- | --- | --- | --- | --- |
| Shankar 6 | 1.1/8 to 1.5/32 | 3.5 to 4.9 | 28 to 29 | Gujarat |
| MCU 5 | 1.3/16 to 1.1/4 | 3.5 to 4.9 | 29 to 30 | Andhra Pradesh, Orissa |
| Mech 1 | 1.3/32 to 1.5/32 | 3.5 to 4.9 | 28 to 29 | Maharashtra |
| J 34 | 1 to 1.3/32 | 3.5 to 4.9 | 25 to 27 | Punjab, Haryana |