Non Basmati Rice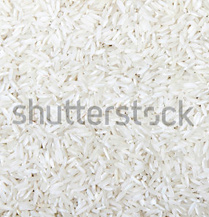 Non Basmati Rice is also a major business vertical of the Group since inception which contributes significant value & volume . The Group has a multi-tier team of professionals right from Sourcing , Quality control togetherwith independent Surveyors to supervise procurement of right quality at mill level & to deliver products to Buyers across the Globe through vessels & containers . The Group owns Rice Mills in the state of Chhattisgarh which is one of the major producer of Non Basmati Rice in India . Cargo is sourced from other states as well like Andhra Pradesh , Karnataka , Maharashtra , Uttar Pradesh & Punjab . Group is one of the major exporter of Non basmati Rice since the year 1990 to Buyers based in Africa , Middle East & Far East countries . Various varieties of Non Basmati Rice is offered to cater to different Buyers to suit their requirements in their customised packing , which are mainly 5% Long Grain Par Boiled Sortexed Rice & 5% Long Grain Silky/ Sortexed Raw Rice .
Specifications :
5% Lono Grain Par Boiled Sortexed Rice
Broken  
5.00% ( Basis 2/3rd Grain )
Moisture 
14.00% Max.
Damaged/Discoloured
1.00% Max.
5% Long Grain Silky Sortexed Raw Rice
Broken  
5.00% ( Basis 2/3rd Grain )
Moisture 
14.00% Max.
Damaged/Discoloured
1.50%   Max.
Red & Yellow streaked Chalky
6.00%   Max.
Foreign Matter
0.50%   Max.
Milling Degree
Well Milled
Average Grain Length
6.00 mm